Digital Radio UK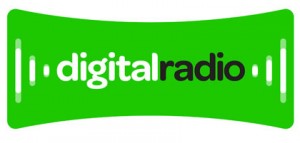 Digital Radio UK is the trade body funded and supported by the BBC and commercial radio multiplex operators. Its task is to ensure that digital radio has wide accessibility and to assist its swift adoption in the UK through consistent and effective marketing.
The Digital Radio UK website (www.getdigitalradio.com) provides wide range of information on digital radio, including information on device manufacturers and device retailers, as well as information to assist broadcasters.

Digital Radio adoption and Digital listening
RAJAR collates and publishes information about radio listening, and analyses listening between analogue and digital platforms, splitting the latter between DAB, DTV and the Internet. Currently 66% of radio listeners tune in via a digital platform each week.
For Q2 2019, RAJAR reported that listening to radio via a digital platform in terms of weekly reach had increased to 36.3 million people now tuning in to radio via a digitally enabled receiver (DAB, DTV, internet) each week.
The share of all radio listening via a digital platform is now 56%, with DAB's share now representing 38.6% of all listening.  The share of all listening through DTV is now 4.9%, with Internet's share at 12.4%.
Further information on RAJAR and digital radio listening is available at www.rajar.co.uk.
Getting on DAB Digital Radio: Background – The Stages – The Costs – DAB Facts
Main Menu
DAB Digital Radio
DAB Broadcast Areas